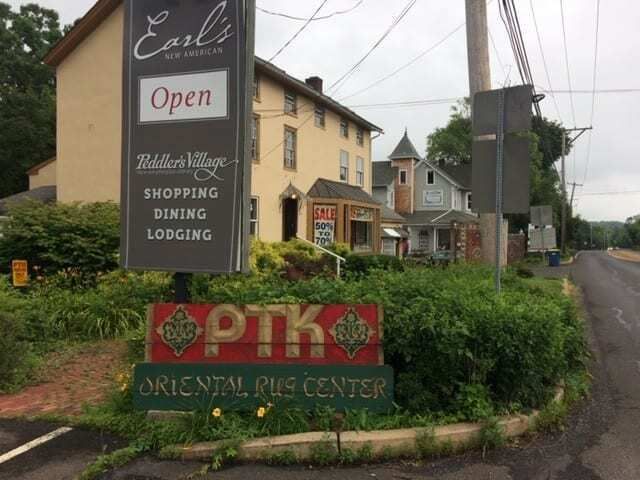 BEGINNING OF A TRADITION
PTK Oriental Rug Center first opened in 1974 by two brothers when oriental rugs were not as popular. We opened up a small store in Milburn, New Jersey. Soon after, two more relatives joined and we created a business name by combining the initials of our last names. After years of hard work and loyalty in the business, we changed the name to PTK to stand for "Promises to Keep," inspired by a Robert Frost poem.

The poem is reminiscent of how we started with a goal and kept our business strong through loyalty and honesty. So much so, that even in growth, our promise to offer the best selection at the lowest price remains our number one priority.
We now have three locations in the Philadelphia region: Bryn Mawr, Lahaska, and Oaks. We offer the largest selection of handmade rugs at a competitive price. We are one of just a few oriental rug chain stores. We can keep our promise of having the lowest price and the largest selection because of our process.

Our products, in each location, are sought, checked, handpicked and purchased personally by Tom Kashi and the other members of the PTK corporation. We cut out the middleman by traveling all over Asia to bring back the finest quality for the best bargain which dramatically changes the prices we can offer to customers compared to retailers. Our wholesale operation deals in a high volume or quantitative method. As in any business transaction, buying in large quantities gives us better prices.

The less we pay, the less our customers pay. We also supply our oriental rugs to varied department stores and exclusive retailers in the United States. We travel to China, Iran, India, Pakistan, Turkey, Egypt, Nepal and Tibet.
Our goal is to use our knowledge and experience to find you the right look at the right price and make it an enjoyable experience. We love what we do, and we think you will too!